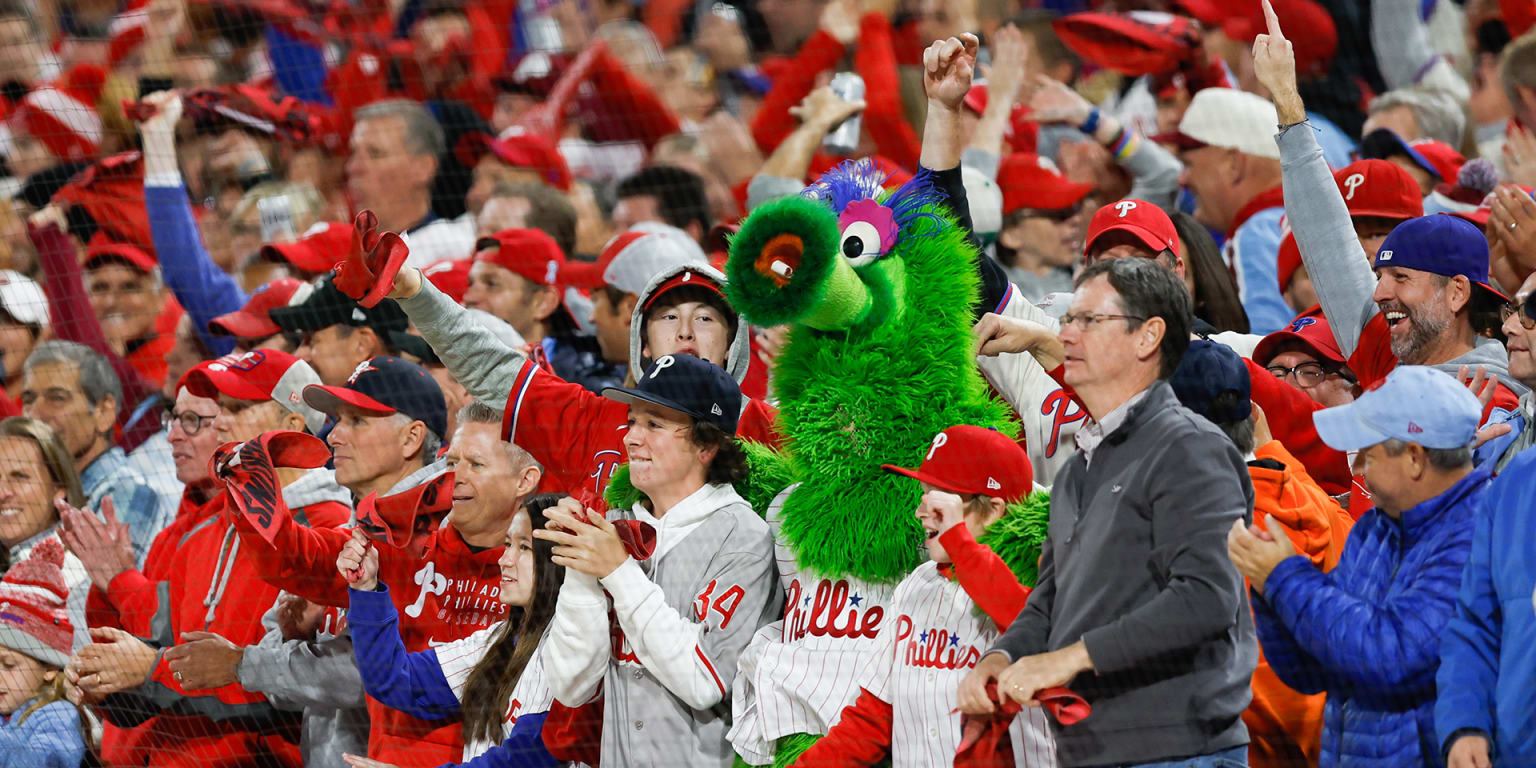 10:00 a.m. New Era Phillies Team Store opens until 1:30 p.m. (entrance on Citizens Bank Way) with official postseason merchandise available for purchase including the new NLCS program (also available at program vendors for $10), matchup gear and locker room celebration t-shirts and caps.
1:30 p.m. Check out all the new postseason gear at the 40-foot merchandise trailer on Citizens Bank Way, which will also be open during the Phillies Postseason Block Party.
2:00 p.m. Phillies Postseason Block Party on Citizens Bank Way (no game ticket required). This two-and-a-half-hour pregame fan event features music by Go Go Gadjet and DJ HBK, a giant Ferris wheel, bungee jump and mobile hitting station.
Fans can also enjoy a Budweiser Bar, as well as tasty offerings from local food trucks representing Chickie's and Pete's, Federal Donuts, Crown Foods and Humpty's Dumplings. Audacy radio stations will also be on site.
2:37 p.m. All gates open. Postseason rally towels for all fans, compliments of PECO and Liscio's Bakery. Also, the New Era Phillies Team Store and Phillies Authentics Shop, featuring game-used items from the NLCS, NLDS and Wild Card Series, are all open to ticketed guests.
4:40 p.m. Be in your seats for the on-field festivities.
Ceremonial first pitch by 1980 World Series champion Larry Bowa.
National Anthem: Sung by Jenna Pastuszek, who stars as Priscilla Presley in the Walnut Street Theatre production of Elvis – A Musical Revolution.
5:07 p.m. Phillies vs. Diamondbacks game begins.
7th Inning "God Bless America": Performed by trumpeter Jonathon Packard, captain for the Delaware State Police.
Broadcast: TV: TBS with Brian Anderson, Jeff Francoeur, Ron Darling and reporter Matt Winer. Radio: ESPN Radio, 94 WIP and WTTM 1680 (Spanish).
Online Auction for Charity:
Postseason Menu Offerings: Taste these exclusive Fall Classics and more by Aramark Sports + Entertainment.
Other Need-to-Know Information: