Badminton kit bag: Durable picks for your practice sessions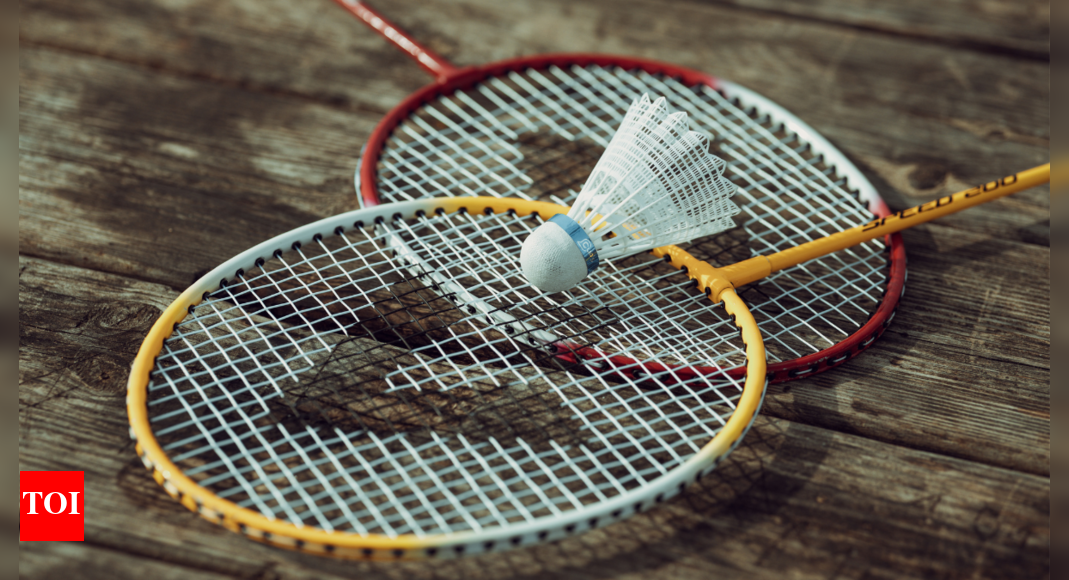 The popular racket sport of badminton requires a combination of agility, speed, and endurance. If you are an avid player, you must have a good kit bag to store all your badminton paraphernalia. To be able to access your equipment quickly when needed, a good badminton kit bag should be sturdy, spacious, and well-organized. Badminton players know how important and difficult it is to keep their equipment organized and safe. Undoubtedly, you can use standard backpacks for this purpose. However, we advise you to choose one of the best badminton kit bags on the market. They offer you better storage and are more practical. With a badminton equipment bag, you can more easily transport your equipment to practice and to events. They come in different colors, sizes, and styles that are available in the market. Therefore, you can quickly find a bag that suits your needs and requirements.
It can be difficult to find the best badminton kit bag that suits your needs since there are so many alternatives available online. That's why we've compiled an extensive list of the best badminton kit bags that are durable and a good choice for your training sessions, to help you make a better decision. Read this article to know more about the best badminton kit bags online for you. So, if you want to use the same kit bag for three to four years, you should choose the material carefully.
Below are some factors to consider when choosing a badminton bag for your practice:
Size: make sure the kit bag is large enough to hold all your badminton accessories such as rackets, shuttlecocks, spare strings, wristbands, and shoes. Choose a bag that can fit these items as well. You may also want to pack a towel, water bottle, and snacks in your bag.
Durability: badminton kit bags often get a lot of use, so they must be made of durable materials. Make sure you choose bags with sturdy zippers, reinforced stitching, and durable straps so they can withstand the wear and tear of frequent use.
Organization: It's simpler for you to locate the items you need during practice sessions if your backpack is orderly. To separate your racquets, shuttlecocks, and other belongings, look for bags with numerous pockets and sections. Additionally, some bags feature helpful pockets designed specifically to hold shoes, damp clothes, and valuables.
Comfort: It might be exhausting to carry a big bag around, so it's crucial to pick a bag with comfy straps. Look for totes with padded, adjustable straps that effectively disperse the load across your shoulders. Some bags additionally include a waist strap, which can assist in the load being distributed even more evenly.
Style: You can choose a badminton kit bag that best suits your preferences from a wide range of styles and colors. Some bags have a colorful and fun design, while others have a simple and sporty shape. Choose a kit bag that you like and feel comfortable with.
Li-Ning Panther Double Zipper Badminton Kit Bag
The Li-Ning Panther Kit Bag not only has a fashionable look but also has supportive buckles and comfortable straps. High-quality polyester and lightweight, tear-resistant premium fabric are used to give this bag a fantastic finish. You get the most support from a comfortable, soft padded design with strong, but soft, ventilated multi-layer padding. The Li-Ning Panther KitBag features dynamic zippers that are strong and easy to open and close with these features. With its rounded, stitched handles, the Li-Ning Panther Kitbag allows for easy mobility. Therefore, you could choose this badminton kit bag for your practice session.
Prokick Double Zipper Badminton Kit Bag
Take the Prokick badminton kit bag onto the court with you so you're well prepared. This backpack is a great option for the prepared badminton player who wants to take a lot of equipment to the court. It features two spacious main compartments, each of which can hold up to 6 rackets. One of the compartments is lined with Thermoguard to protect your equipment from extreme cold. This badminton bag is therefore the best choice for your training sessions. Thanks to its lightweight construction, it does not feel heavy and has external accessory compartments where you can keep your smaller items organized and within reach. With two thoughtfully placed handles and padded, adjustable backpack straps on the bottom of the bag, traveling is made easy.
One O One Triple Compartment Badminton Bag
Badminton equipment bag made of high-quality durable polyester with eye-catching graphic patterns. This badminton bag is the best choice for your training. It can be used for squash, tennis, and badminton rackets. It has a shoe compartment and a detachable shoulder strap, so it can also be used as a racket backpack. The bags were made with consumer convenience and our company's philosophy of "sports are a part of our daily lives" in mind. Your badminton rackets and other equipment can be easily stored in this section.
Aurion Badminton Kit Bag
This badminton kit bag is sturdy, lightweight, and durable. There are several color options for Aurion badminton kit bags. It has a double shoulder strap, is quite spacious, and can be used to carry shuttlecocks and badminton rackets. This all-star equipment bag is comfortable and adaptable. These waterproof and dustproof backpacks are lightweight and comfortable to carry over your shoulder. No matter what the weather is – rain, shine, heat, dust – go out and fight for what you believe in, knowing Aurion will always be there for you. This fashionable bag will help you stand your ground and fight for victory. With its three main compartments, this high-quality bag can comfortably hold up to six badminton rackets. It also has extra space for a water bottle, a few articles of clothing, keys, shoes, and other small items without you having to struggle to close the zipper.
Prokick Badminton Kitbag
The Prokick Badminton Kitbag is an incredible duffel bag for your badminton equipment. It contains a pocket compartment and two spacious zippered pockets, each of which can hold two rackets. You can even store your shoes in one compartment and your badminton rackets in another. The bag has space for rackets and shuttlecocks, but also for towels, shoes, and other personal items. The bag is made of 900D polyester, the best polyester available. The 900D polyester fabric is 100% polyester with a PU coating. The fabric is waterproof duffel bag with functional finishes such as breathability, flame retardant, anti-infrared, anti-static, oil repellency, UV protection, anti-microbial, and quick drying. The bag has a chrome puller and an 8-spiral zipper of the highest quality. These zippers ensure the toughness and long-term durability of the bag. It will not be damaged even after years of use.
Amazon Brand – Solimo Badminton Kit Bag
This is a Badminton bag for storage and transportation of racket sets and other necessary equipment. Made of polyester fabric waterproof outside and polyester fabric waterproof inside. It has a high-quality zipper with smooth opening and closing movement and has passed 500 test cycles. It has been subjected to 19 product tests to verify its durability and robustness. It consists of two compartments, each of which can hold two pairs of tennis rackets. In addition, it has space for items such as a bottle, clothes, a shuttlecock, and keys. Ideal for storing tennis racket sets, water bottles, clothes, keys, shuttlecocks, and similar items. Therefore, this badminton bag can be the best option for you!
Li-Ning Hot Shot Triple Zipper Badminton Kit Bag
The Li-Ning Hot Shot Kit Bag is both aesthetically pleasing and highly functional. Both the straps and the buckles are comfortable. No effort has been spared to ensure that your gun holder wears a polished look because it deserves an outrageous look. The Li-Ning Hot Shot Kit Bag is equipped with dynamic zippers that open and close easily and feature sturdy construction. The Li-Ning Hot Shot Kitbag has special compartments that allow for convenient sorting and carrying. The Li-Ning Hot Shot Kitbag is easy to move around thanks to its rounded, stitched handles. This badminton kitbag can therefore be the best option for your training session.
Thrax Astra Series Badminton Kit Bag
Up to five or six badminton rackets can fit in the large storage space of this bag. It would be an excellent travel buddy for going to the badminton courts. So for your training, this badminton bag is the best choice. The large badminton bag has two main compartments and three side compartments. So the backpack can hold all your equipment, including your jacket and shoes. With its padded shoulder strap that is both comfortable and convenient, you can carry this badminton equipment bag with ease. If you are looking for a very small yet useful badminton equipment bag, this bag is perfect for you.
DISCLAIMER: The Times of India's journalists were not involved in the production of this article. The product prices mentioned in the article are subject to change with offers given by Amazon.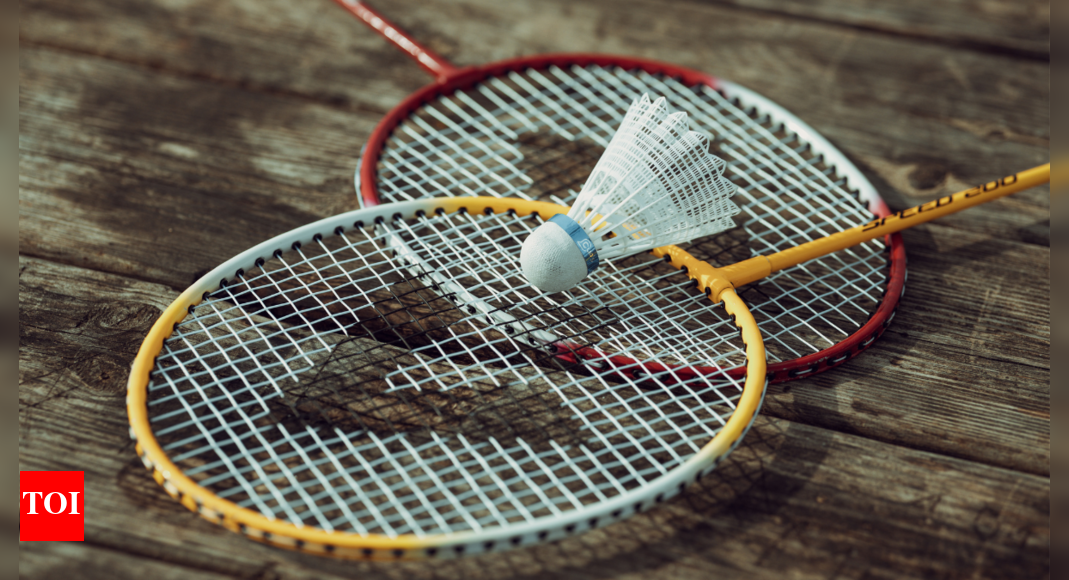 Badminton kit bag: Durable picks for your practice sessions
If you have any question please CONTACT  Us
Email us at:  info@discountsportsinc.com
Call US : (832) 722-8074
Don't Forget to Visit our Shop