Domínguez finds extra gear at Double-A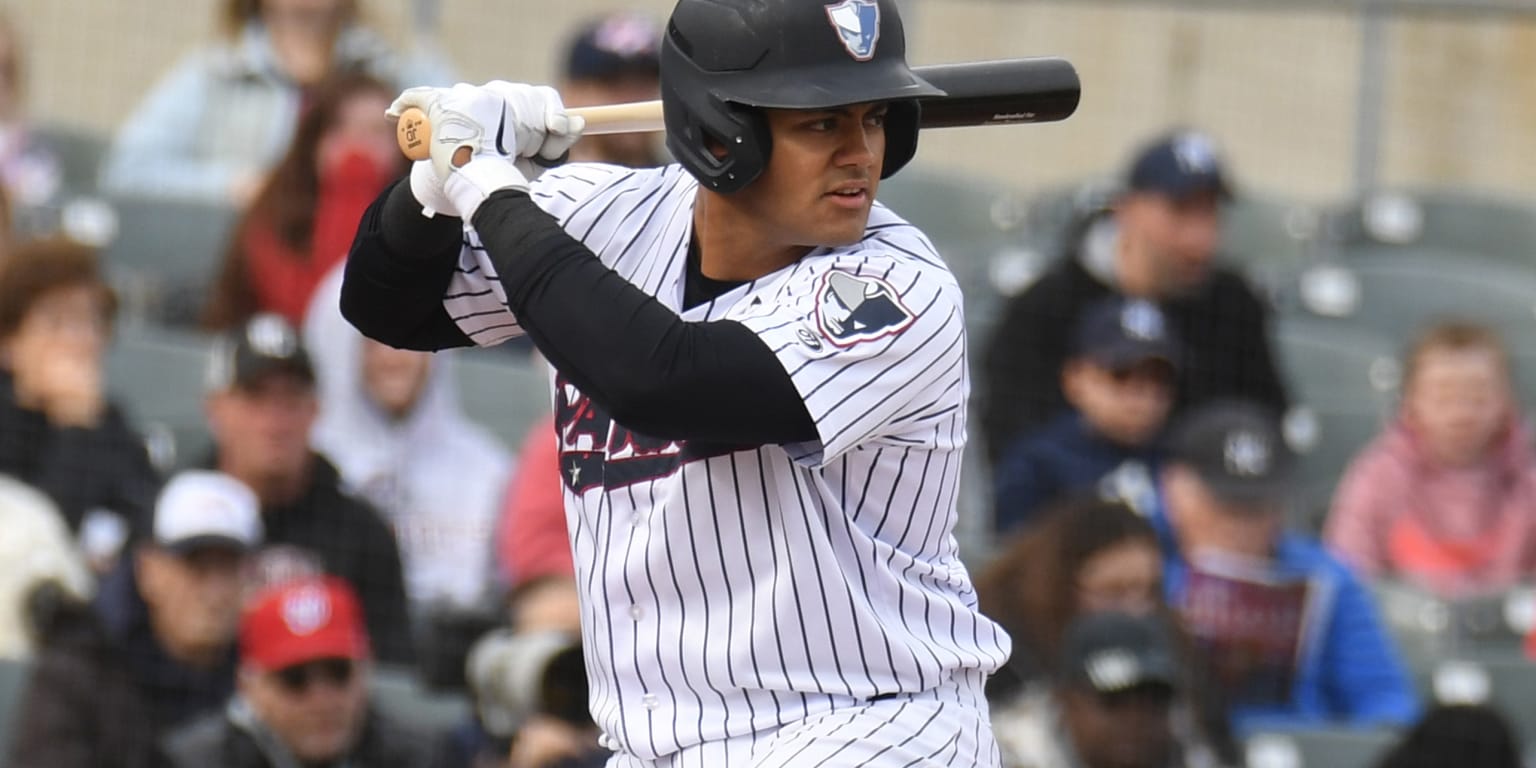 Every time The Martian swings, there is potential for serious liftoff. Time to check on those satellites.
That's because Jasson Domínguez entered the stratosphere again Tuesday, when the Yankees' No. 2 prospect led Double-A Somerset to a 5-2 win over Harrisburg. Domínguez homered and drove in three runs in another big day at the plate, which he's making more of a routine after a slow start to the season with the Patriots.
Domínguez's second homer of the year was another moonshot, clearing not only the right field bullpen but also the boardwalk beyond it at Harrisburg's FNB Field. Domínguez added a bases-clearing opposite-field double in his second turn at-bat, though he was credited with only two RBIs on the play.
It was nonetheless another banner day for Domínguez, currently ranked the game's No. 41 overall prospect per MLB Pipeline. Perhaps one you could see coming. It's been exactly a week since Domínguez's first home run of the season cracked him out of a 2-for-30 funk to begin the year in dramatic fashion. And while the results haven't been there in the games since, Domínguez's plate discipline — as sure a sign as any that a hitter is seeing the ball well at the plate — sure has, with the 20-year-old outfielder accumulating seven walks over the next four games.
Domínguez then drove in three runs in his first two plate appearances Tuesday, while adding another big swing to his growing highlight reel.
This is the kind of raw power Domínguez showed off in his first, very brief stop at Somerset down the stretch in 2022, when he helped the Patriots to their first Eastern League championship with a huge performance in the clincher. He also showed it at Major League Spring Training this spring, when he was a top performer despite being the youngest player in Yankees camp. And really, he's showed it everywhere, ever since signing with the Yankees for $5.1 million out of the Dominican Republic in 2019.
Domínguez was one of the most hyped international prospects ever at the time, drawing comparisons to Bo Jackson, Mickey Mantle and Mike Trout as a 16-year-old and earning the nickname "The Martian" for his seemingly otherworldly abilities. And while the teenager with the alien nickname has experienced some very human growing pains in his development, his ceiling remains sky high. After smashing 16 homers across three levels as a 19-year-old in '22 and four in Yankees camp this spring, he now has two in 14 regular season games in 2023, to go along with nine steals.
If he can start tapping into those big tools consistently, there is no telling where he might finish the year.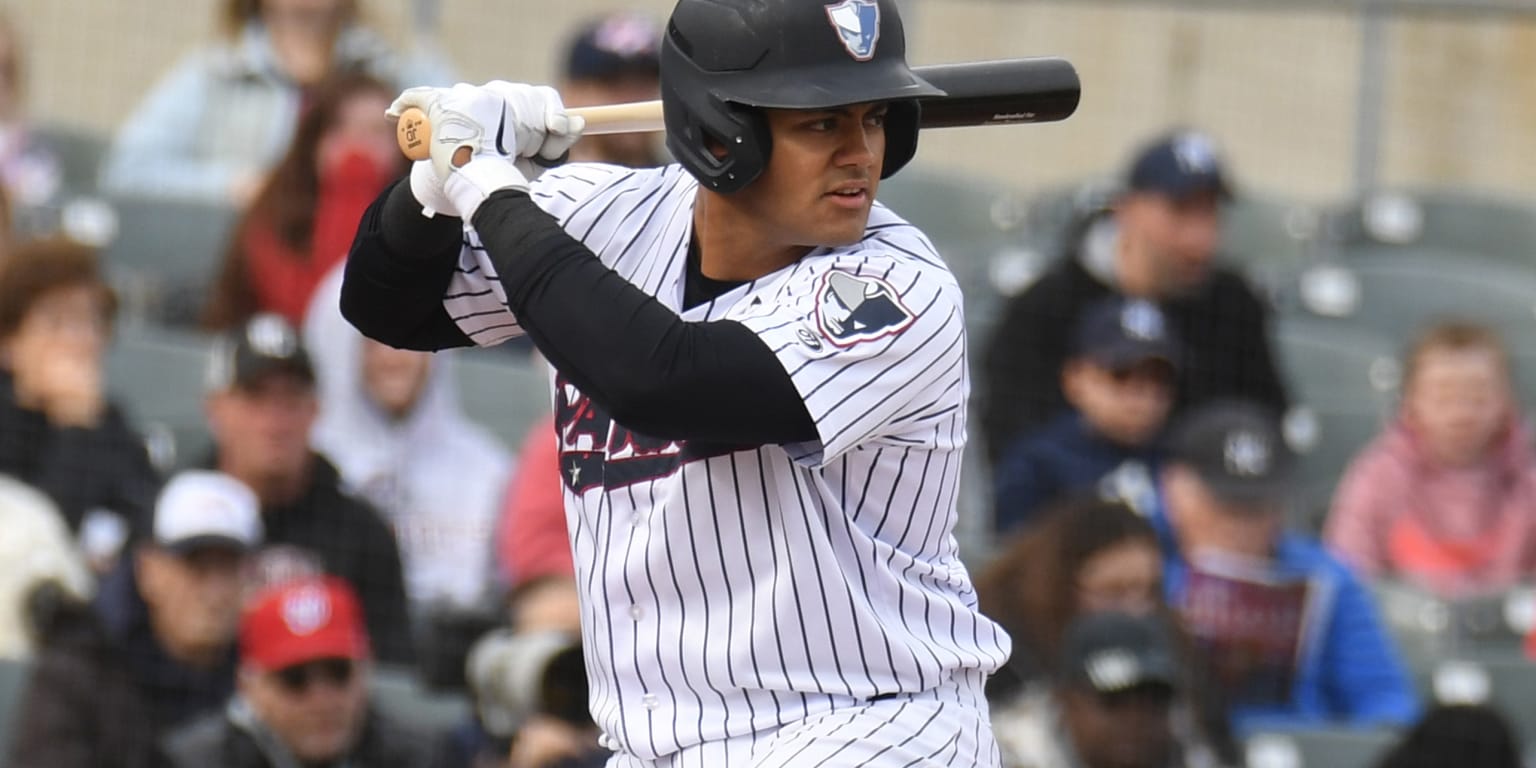 Domínguez finds extra gear at Double-A
If you have any question please CONTACT  Us
Email us at:  info@discountsportsinc.com
Call US : (832) 722-8074
Don't Forget to Visit our Shop