Rebel Chopped Fender & Saddlebag Kit (2014-2023)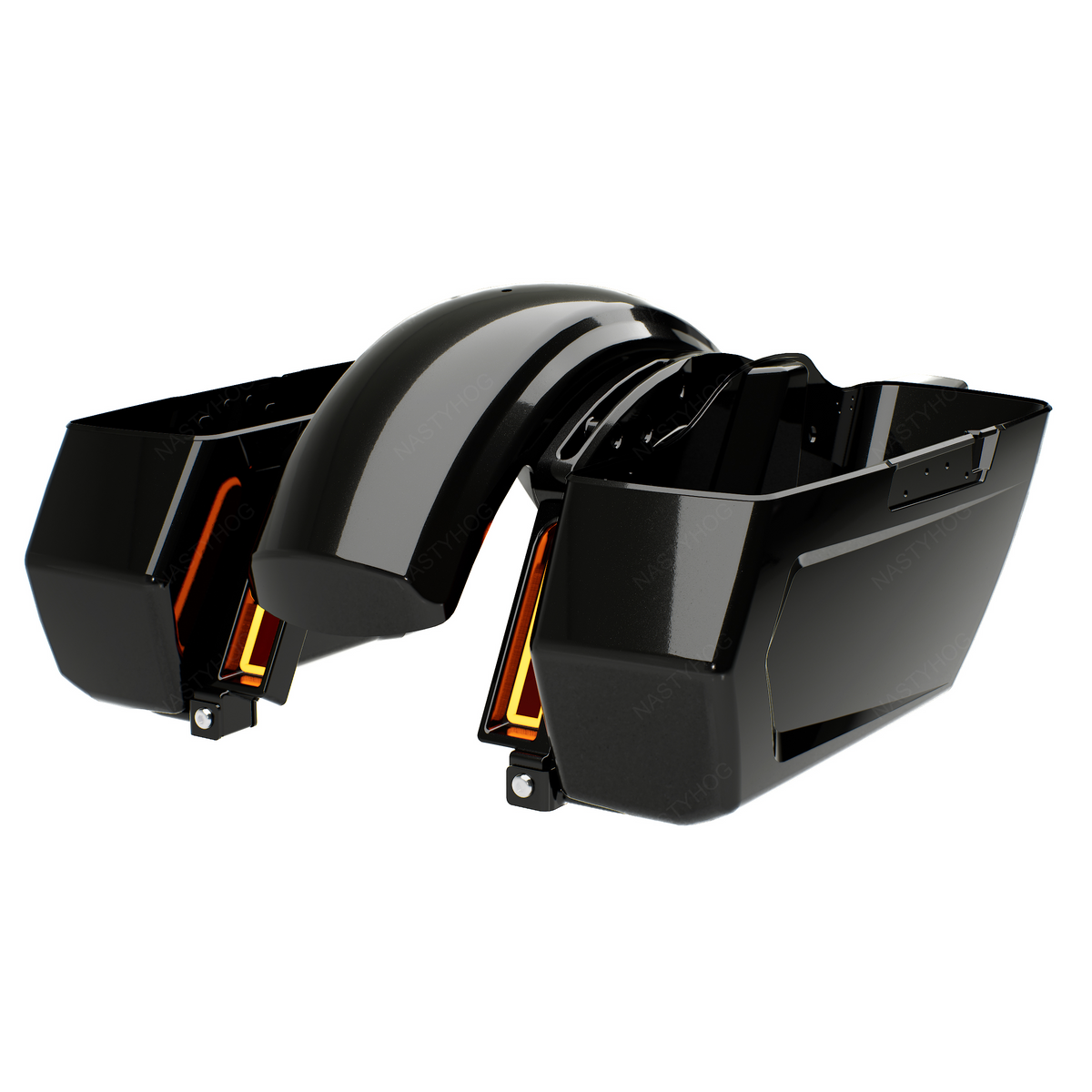 Introducing the ultimate chopped rear end kit for performance baggers. Made from reinforced ABS, the custom molded fender, saddlebags, and side covers give your bike that lightweight, stripped down look, without the need for crude and expensive modifications.
The Rebel fender and saddlebag kit includes the fender, two saddlebags, and a pair of side covers. It is available in Vivid Black, Denim Black, and primer as well as a number of OEM colors through our paint to order program.
The kit includes an illuminated license plate frame and is available with optional LED tail lights (wiring included) that fit into the exposed openings on the rear fender supports.
Don't need the whole kit? The chopped saddlebags and FXR style performance side covers are also available separately.
Fits 2014-2023 touring model Harley Davidson motorcycles (Street Glide, Road Glide, Road King, Electra/Ultra). We also offer kits for the 1993-2008 and 2009-2013 touring models.
100% compatible with OEM four point docking hardware and mounted accessories. Saddlebags mount using factory rails.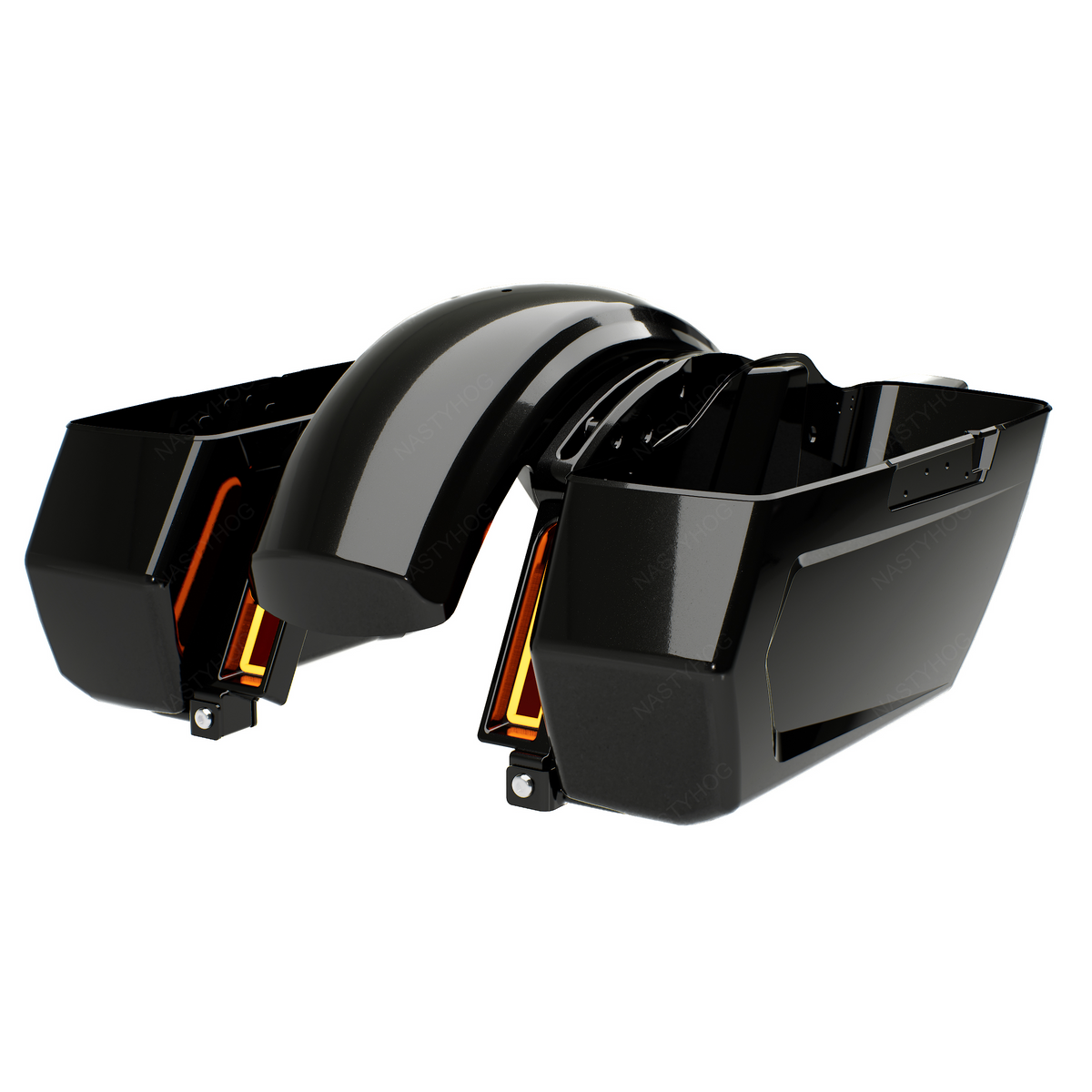 Rebel Chopped Fender & Saddlebag Kit (2014-2023)
If you have any question please CONTACT  Us
Email us at:  info@discountsportsinc.com
Call US : (832) 722-8074
Don't Forget to Visit our Shop