Side-by-Side Audio Systems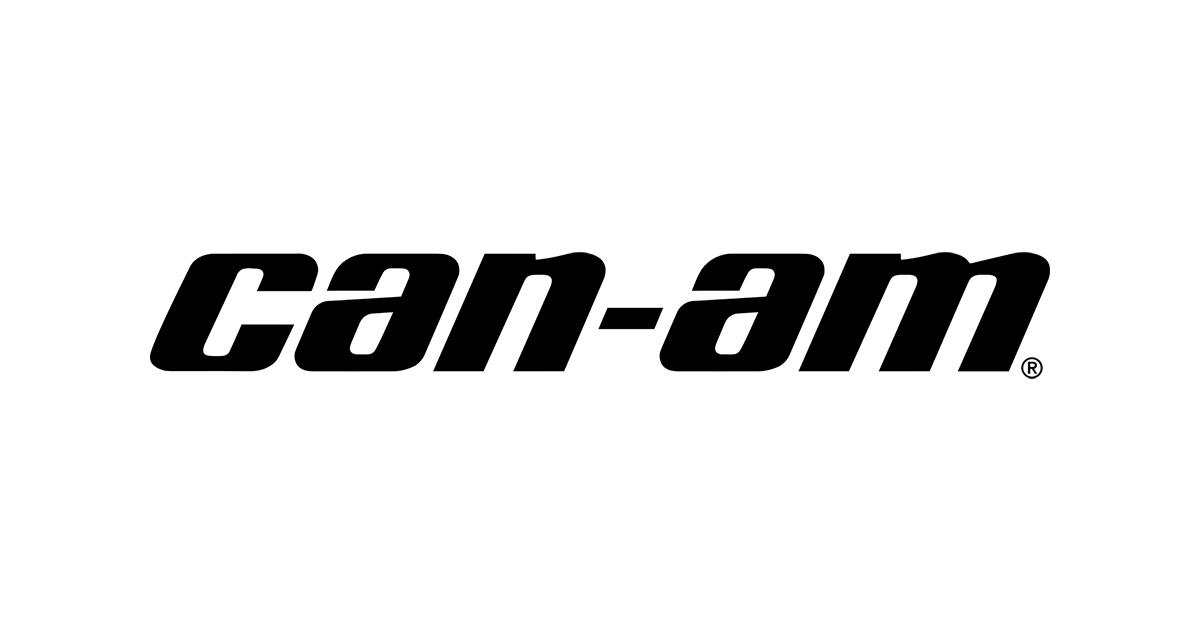 {"use strict";var e,t,n={5763:(e,t,n)=>{n.d(t,{P_:()=>f,Mt:()=>p,C5:()=>s,DL:()=>m,OP:()=>_,lF:()=>E,Yu:()=>y,Dg:()=>g,CX:()=>c,GE:()=>b,sU:()=>j});var r=n(8632),i=n(9567);const o={beacon:r.ce.beacon,errorBeacon:r.ce.errorBeacon,licenseKey:void 0,applicationID:void 0,sa:void 0,queueTime:void 0,applicationTime:void 0,ttGuid:void 0,user:void 0,account:void 0,product:void 0,extra:void 0,jsAttributes:{},userAttributes:void 0,atts:void 0,transactionName:void 0,tNamePlain:void 0},a={};function s(e){if(!e)throw new Error("All info objects require an agent identifier!");if(!a[e])throw new Error("Info for ".concat(e," was never set"));return a[e]}function c(e,t){if(!e)throw new Error("All info objects require an agent identifier!");a[e]=(0,i.D)(t,o),(0,r.Qy)(e,a[e],"info")}var d=n(7056);const u=()=>{const e={blockSelector:"[data-nr-block]",maskInputOptions:{password:!0}};return{allow_bfcache:!0,privacy:{cookies_enabled:!0},ajax:{deny_list:void 0,enabled:!0,harvestTimeSeconds:10},distributed_tracing:{enabled:void 0,exclude_newrelic_header:void 0,cors_use_newrelic_header:void 0,cors_use_tracecontext_headers:void 0,allowed_origins:void 0},session:{domain:void 0,expiresMs:d.oD,inactiveMs:d.Hb},ssl:void 0,obfuscate:void 0,jserrors:{enabled:!0,harvestTimeSeconds:10},metrics:{enabled:!0},page_action:{enabled:!0,harvestTimeSeconds:30},page_view_event:{enabled:!0},page_view_timing:{enabled:!0,harvestTimeSeconds:30,long_task:!1},session_trace:{enabled:!0,harvestTimeSeconds:10},harvest:{tooManyRequestsDelay:60},session_replay:{enabled:!1,harvestTimeSeconds:60,sampleRate:.1,errorSampleRate:.1,maskTextSelector:"*",maskAllInputs:!0,get blockClass(){return"nr-block"},get ignoreClass(){return"nr-ignore"},get maskTextClass(){return"nr-mask"},get blockSelector(){return e.blockSelector},set blockSelector(t){e.blockSelector+=",".concat(t)},get maskInputOptions(){return e.maskInputOptions},set maskInputOptions(t){e.maskInputOptions={…t,password:!0}}},spa:{enabled:!0,harvestTimeSeconds:10}}},l={};function f(e){if(!e)throw new Error("All configuration objects require an agent identifier!");if(!l[e])throw new Error("Configuration for ".concat(e," was never set"));return l[e]}function g(e,t){if(!e)throw new Error("All configuration objects require an agent identifier!");l[e]=(0,i.D)(t,u()),(0,r.Qy)(e,l[e],"config")}function p(e,t){if(!e)throw new Error("All configuration objects require an agent identifier!");var n=f(e);if(n){for(var r=t.split("."),i=0;i{n.d(t,{D:()=>i});var r=n(50);function i(e,t){try{if(!e||"object"!=typeof e)return(0,r.Z)("Setting a Configurable requires an object as input");if(!t||"object"!=typeof t)return(0,r.Z)("Setting a Configurable requires a model to set its initial properties");const n=Object.create(Object.getPrototypeOf(t),Object.getOwnPropertyDescriptors(t)),o=0===Object.keys(n).length?e:n;for(let a in o)if(void 0!==e[a])try{"object"==typeof e[a]&&"object"==typeof t[a]?n[a]=i(e[a],t[a]):n[a]=e[a]}catch(e){(0,r.Z)("An error occurred while setting a property of a Configurable",e)}return n}catch(e){(0,r.Z)("An error occured while setting a Configurable",e)}}},6818:(e,t,n)=>{n.d(t,{Re:()=>i,gF:()=>o,q4:()=>r});const r="1.236.0″,i="PROD",o="CDN"},385:(e,t,n)=>{n.d(t,{FN:()=>a,IF:()=>d,Nk:()=>l,Tt:()=>s,_A:()=>o,il:()=>r,pL:()=>c,v6:()=>i,w1:()=>u});const r="undefined"!=typeof window&&!!window.document,i="undefined"!=typeof WorkerGlobalScope&&("undefined"!=typeof self&&self instanceof WorkerGlobalScope&&self.navigator instanceof WorkerNavigator||"undefined"!=typeof globalThis&&globalThis instanceof WorkerGlobalScope&&globalThis.navigator instanceof WorkerNavigator),o=r?window:"undefined"!=typeof WorkerGlobalScope&&("undefined"!=typeof self&&self instanceof WorkerGlobalScope&&self||"undefined"!=typeof globalThis&&globalThis instanceof WorkerGlobalScope&&globalThis),a=""+o?.location,s=/iPad|iPhone|iPod/.test(navigator.userAgent),c=s&&"undefined"==typeof SharedWorker,d=(()=>{const e=navigator.userAgent.match(/Firefox[/s](d+.d+)/);return Array.isArray(e)&&e.length>=2?+e[1]:0})(),u=Boolean(r&&window.document.documentMode),l=!!navigator.sendBeacon},1117:(e,t,n)=>{n.d(t,{w:()=>o});var r=n(50);const i={agentIdentifier:"",ee:void 0};class o{constructor(e){try{if("object"!=typeof e)return(0,r.Z)("shared context requires an object as input");this.sharedContext={},Object.assign(this.sharedContext,i),Object.entries(e).forEach((e=>{let[t,n]=e;Object.keys(i).includes(t)&&(this.sharedContext[t]=n)}))}catch(e){(0,r.Z)("An error occured while setting SharedContext",e)}}}},8e3:(e,t,n)=>{n.d(t,{L:()=>u,R:()=>c});var r=n(2177),i=n(1284),o=n(4322),a=n(3325);const s={};function c(e,t){const n={staged:!1,priority:a.p[t]||0};d(e),s[e].get(t)||s[e].set(t,n)}function d(e){e&&(s[e]||(s[e]=new Map))}function u(){let e=arguments.length>0&&void 0!==arguments[0]?arguments[0]:"",t=arguments.length>1&&void 0!==arguments[1]?arguments[1]:"feature";if(d(e),!e||!s[e].get(t))return a(t);s[e].get(t).staged=!0;const n=[…s[e]];function a(t){const n=e?r.ee.get(e):r.ee,a=o.X.handlers;if(n.backlog&&a){var s=n.backlog[t],c=a[t];if(c){for(var d=0;s&&d{let[t,n]=e;return n.staged}))&&(n.sort(((e,t)=>e[1].priority-t[1].priority)),n.forEach((e=>{let[t]=e;a(t)})))}function l(e,t){var n=e[1];(0,i.D)(t[n],(function(t,n){var r=e[0];if(n[0]===r){var i=n[1],o=e[3],a=e[2];i.apply(o,a)}}))}},2177:(e,t,n)=>{n.d(t,{ee:()=>d});var r=n(8632),i=n(2210),o=n(1284),a=n(5763),s="nr@context";let c=(0,r.fP)();var d;function u(){}function l(){return new u}function f(){d.aborted=!0,d.backlog={}}c.ee?d=c.ee:(d=function e(t,n){var r={},c={},g={},p=!1;try{p=16===n.length&&(0,a.OP)(n).isolatedBacklog}catch(e){}var h={on:b,addEventListener:b,removeEventListener:y,emit:m,get:A,listeners:w,context:v,buffer:x,abort:f,aborted:!1,isBuffering:D,debugId:n,backlog:p?{}:t&&"object"==typeof t.backlog?t.backlog:{}};return h;function v(e){return e&&e instanceof u?e:e?(0,i.X)(e,s,l):l()}function m(e,n,r,i,o){if(!1!==o&&(o=!0),!d.aborted||i){t&&o&&t.emit(e,n,r);for(var a=v(r),s=w(e),u=s.length,l=0;lr,p:()=>i});var r=n(2177).ee.get("handle");function i(e,t,n,i,o){o?(o.buffer([e],i),o.emit(e,t,n)):(r.buffer([e],i),r.emit(e,t,n))}},4322:(e,t,n)=>{n.d(t,{X:()=>o});var r=n(5546);o.on=a;var i=o.handlers={};function o(e,t,n,o){a(o||r.E,i,e,t,n)}function a(e,t,n,i,o){o||(o="feature"),e||(e=r.E);var a=t[o]=t[o]||{};(a[n]=a[n]||[]).push([e,i])}},3239:(e,t,n)=>{n.d(t,{bP:()=>s,iz:()=>c,m$:()=>a});var r=n(385);let i=!1,o=!1;try{const e={get passive(){return i=!0,!1},get signal(){return o=!0,!1}};r._A.addEventListener("test",null,e),r._A.removeEventListener("test",null,e)}catch(e){}function a(e,t){return i||o?{capture:!!e,passive:i,signal:t}:!!e}function s(e,t){let n=arguments.length>2&&void 0!==arguments[2]&&arguments[2],r=arguments.length>3?arguments[3]:void 0;window.addEventListener(e,t,a(n,r))}function c(e,t){let n=arguments.length>2&&void 0!==arguments[2]&&arguments[2],r=arguments.length>3?arguments[3]:void 0;document.addEventListener(e,t,a(n,r))}},4402:(e,t,n)=>{n.d(t,{Rl:()=>a,ky:()=>s});var r=n(385);const i="xxxxxxxx-xxxx-4xxx-yxxx-xxxxxxxxxxxx";function o(e,t){return e?15&e[t]:16*Math.random()|0}function a(){const e=r._A?.crypto||r._A?.msCrypto;let t,n=0;return e&&e.getRandomValues&&(t=e.getRandomValues(new Uint8Array(31))),i.split("").map((e=>"x"===e?o(t,++n).toString(16):"y"===e?(3&o()|8).toString(16):e)).join("")}function s(e){const t=r._A?.crypto||r._A?.msCrypto;let n,i=0;t&&t.getRandomValues&&(n=t.getRandomValues(new Uint8Array(31)));const a=[];for(var s=0;s{n.d(t,{Bq:()=>r,Hb:()=>o,oD:()=>i});const r="NRBA",i=144e5,o=18e5},7894:(e,t,n)=>{function r(){return Math.round(performance.now())}n.d(t,{z:()=>r})},50:(e,t,n)=>{function r(e,t){"function"==typeof console.warn&&(console.warn("New Relic: ".concat(e)),t&&console.warn(t))}n.d(t,{Z:()=>r})},2587:(e,t,n)=>{n.d(t,{N:()=>c,T:()=>d});var r=n(2177),i=n(5546),o=n(8e3),a=n(3325);const s={stn:[a.D.sessionTrace],err:[a.D.jserrors,a.D.metrics],ins:[a.D.pageAction],spa:[a.D.spa],sr:[a.D.sessionReplay,a.D.sessionTrace]};function c(e,t){const n=r.ee.get(t);e&&"object"==typeof e&&(Object.entries(e).forEach((e=>{let[t,r]=e;void 0===d[t]&&(s[t]?s[t].forEach((e=>{r?(0,i.p)("feat-"+t,[],void 0,e,n):(0,i.p)("block-"+t,[],void 0,e,n),(0,i.p)("rumresp-"+t,[Boolean(r)],void 0,e,n)})):r&&(0,i.p)("feat-"+t,[],void 0,void 0,n),d[t]=Boolean(r))})),Object.keys(s).forEach((e=>{void 0===d[e]&&(s[e]?.forEach((t=>(0,i.p)("rumresp-"+e,[!1],void 0,t,n))),d[e]=!1)})),(0,o.L)(t,a.D.pageViewEvent))}const d={}},2210:(e,t,n)=>{n.d(t,{X:()=>i});var r=Object.prototype.hasOwnProperty;function i(e,t,n){if(r.call(e,t))return e[t];var i=n();if(Object.defineProperty&&Object.keys)try{return Object.defineProperty(e,t,{value:i,writable:!0,enumerable:!1}),i}catch(e){}return e[t]=i,i}},1284:(e,t,n)=>{n.d(t,{D:()=>r});const r=(e,t)=>Object.entries(e||{}).map((e=>{let[n,r]=e;return t(n,r)}))},4351:(e,t,n)=>{n.d(t,{P:()=>o});var r=n(2177);const i=()=>{const e=new WeakSet;return(t,n)=>{if("object"==typeof n&&null!==n){if(e.has(n))return;e.add(n)}return n}};function o(e){try{return JSON.stringify(e,i())}catch(e){try{r.ee.emit("internal-error",[e])}catch(e){}}}},3960:(e,t,n)=>{n.d(t,{K:()=>a,b:()=>o});var r=n(3239);function i(){return"undefined"==typeof document||"complete"===document.readyState}function o(e,t){if(i())return e();(0,r.bP)("load",e,t)}function a(e){if(i())return e();(0,r.iz)("DOMContentLoaded",e)}},8632:(e,t,n)=>{n.d(t,{EZ:()=>d,Qy:()=>c,ce:()=>o,fP:()=>a,gG:()=>u,mF:()=>s});var r=n(7894),i=n(385);const o={beacon:"bam.nr-data.net",errorBeacon:"bam.nr-data.net"};function a(){return i._A.NREUM||(i._A.NREUM={}),void 0===i._A.newrelic&&(i._A.newrelic=i._A.NREUM),i._A.NREUM}function s(){let e=a();return e.o||(e.o={ST:i._A.setTimeout,SI:i._A.setImmediate,CT:i._A.clearTimeout,XHR:i._A.XMLHttpRequest,REQ:i._A.Request,EV:i._A.Event,PR:i._A.Promise,MO:i._A.MutationObserver,FETCH:i._A.fetch}),e}function c(e,t,n){let i=a();const o=i.initializedAgents||{},s=o[e]||{};return Object.keys(s).length||(s.initializedAt={ms:(0,r.z)(),date:new Date}),i.initializedAgents={…o,[e]:{…s,[n]:t}},i}function d(e,t){a()[e]=t}function u(){return function(){let e=a();const t=e.info||{};e.info={beacon:o.beacon,errorBeacon:o.errorBeacon,…t}}(),function(){let e=a();const t=e.init||{};e.init={…t}}(),s(),function(){let e=a();const t=e.loader_config||{};e.loader_config={…t}}(),a()}},7956:(e,t,n)=>{n.d(t,{N:()=>i});var r=n(3239);function i(e){let t=arguments.length>1&&void 0!==arguments[1]&&arguments[1],n=arguments.length>2?arguments[2]:void 0,i=arguments.length>3?arguments[3]:void 0;return void(0,r.iz)("visibilitychange",(function(){if(t)return void("hidden"==document.visibilityState&&e());e(document.visibilityState)}),n,i)}},3081:(e,t,n)=>{n.d(t,{gF:()=>o,mY:()=>i,t9:()=>r,vz:()=>s,xS:()=>a});const r=n(3325).D.metrics,i="sm",o="cm",a="storeSupportabilityMetrics",s="storeEventMetrics"},7633:(e,t,n)=>{n.d(t,{Dz:()=>i,OJ:()=>a,qw:()=>o,t9:()=>r});const r=n(3325).D.pageViewEvent,i="firstbyte",o="domcontent",a="windowload"},9251:(e,t,n)=>{n.d(t,{t:()=>r});const r=n(3325).D.pageViewTiming},5938:(e,t,n)=>{n.d(t,{W:()=>o});var r=n(5763),i=n(2177);class o{constructor(e,t,n){this.agentIdentifier=e,this.aggregator=t,this.ee=i.ee.get(e,(0,r.OP)(this.agentIdentifier).isolatedBacklog),this.featureName=n,this.blocked=!1}}},9144:(e,t,n)=>{n.d(t,{j:()=>v});var r=n(3325),i=n(5763),o=n(5546),a=n(2177),s=n(7894),c=n(8e3),d=n(3960),u=n(385),l=n(50),f=n(3081),g=n(8632);function p(){const e=(0,g.gG)();["setErrorHandler","finished","addToTrace","inlineHit","addRelease","addPageAction","setCurrentRouteName","setPageViewName","setCustomAttribute","interaction","noticeError","setUserId"].forEach((t=>{e[t]=function(){for(var n=arguments.length,r=new Array(n),i=0;i1?n-1:0),i=1;i{e.exposed&&e.api[t]&&o.push(e.api[t](…r))})),o.length>1?o:o[0]}(t,…r)}}))}var h=n(2587);function v(e){let t=arguments.length>1&&void 0!==arguments[1]?arguments[1]:{},v=arguments.length>2?arguments[2]:void 0,m=arguments.length>3?arguments[3]:void 0,{init:b,info:y,loader_config:w,runtime:A={loaderType:v},exposed:x=!0}=t;const D=(0,g.gG)();y||(b=D.init,y=D.info,w=D.loader_config),(0,i.Dg)(e,b||{}),(0,i.GE)(e,w||{}),(0,i.sU)(e,A),y.jsAttributes??={},u.v6&&(y.jsAttributes.isWorker=!0),(0,i.CX)(e,y),p();const _=function(e,t){t||(0,c.R)(e,"api");const g={};var p=a.ee.get(e),h=p.get("tracer"),v="api-",m=v+"ixn-";function b(t,n,r,o){const a=(0,i.C5)(e);return null===n?delete a.jsAttributes[t]:(0,i.CX)(e,{…a,jsAttributes:{…a.jsAttributes,[t]:n}}),A(v,r,!0,o||null===n?"session":void 0)(t,n)}function y(){}["setErrorHandler","finished","addToTrace","inlineHit","addRelease"].forEach((e=>g[e]=A(v,e,!0,"api"))),g.addPageAction=A(v,"addPageAction",!0,r.D.pageAction),g.setCurrentRouteName=A(v,"routeName",!0,r.D.spa),g.setPageViewName=function(t,n){if("string"==typeof t)return"/"!==t.charAt(0)&&(t="/"+t),(0,i.OP)(e).customTransaction=(n||"http://custom.transaction")+t,A(v,"setPageViewName",!0)()},g.setCustomAttribute=function(e,t){let n=arguments.length>2&&void 0!==arguments[2]&&arguments[2];if("string"==typeof e){if(["string","number"].includes(typeof t)||null===t)return b(e,t,"setCustomAttribute",n);(0,l.Z)("Failed to execute setCustomAttribute.nNon-null value must be a string or number type, but a type of was provided."))}else(0,l.Z)("Failed to execute setCustomAttribute.nName must be a string type, but a type of was provided."))},g.setUserId=function(e){if("string"==typeof e||null===e)return b("enduser.id",e,"setUserId",!0);(0,l.Z)("Failed to execute setUserId.nNon-null value must be a string type, but a type of was provided."))},g.interaction=function(){return(new y).get()};var w=y.prototype={createTracer:function(e,t){var n={},i=this,a="function"==typeof t;return(0,o.p)(m+"tracer",[(0,s.z)(),e,n],i,r.D.spa,p),function(){if(h.emit((a?"":"no-")+"fn-start",[(0,s.z)(),i,a],n),a)try{return t.apply(this,arguments)}catch(e){throw h.emit("fn-err",[arguments,this,"string"==typeof e?new Error(e):e],n),e}finally{h.emit("fn-end",[(0,s.z)()],n)}}}};function A(e,t,n,i){return function(){return(0,o.p)(f.xS,["API/"+t+"/called"],void 0,r.D.metrics,p),i&&(0,o.p)(e+t,[(0,s.z)(),…arguments],n?null:this,i,p),n?void 0:this}}function x(){n.e(439).then(n.bind(n,7438)).then((t=>{let{setAPI:n}=t;n(e),(0,c.L)(e,"api")})).catch((()=>(0,l.Z)("Downloading runtime APIs failed…")))}return["actionText","setName","setAttribute","save","ignore","onEnd","getContext","end","get"].forEach((e=>{w[e]=A(m,e,void 0,r.D.spa)})),g.noticeError=function(e,t){"string"==typeof e&&(e=new Error(e)),(0,o.p)(f.xS,["API/noticeError/called"],void 0,r.D.metrics,p),(0,o.p)("err",[e,(0,s.z)(),!1,t],void 0,r.D.jserrors,p)},u.il?(0,d.b)((()=>x()),!0):x(),g}(e,m);return(0,g.Qy)(e,_,"api"),(0,g.Qy)(e,x,"exposed"),(0,g.EZ)("activatedFeatures",h.T),_}},3325:(e,t,n)=>{n.d(t,{D:()=>r,p:()=>i});const r={ajax:"ajax",jserrors:"jserrors",metrics:"metrics",pageAction:"page_action",pageViewEvent:"page_view_event",pageViewTiming:"page_view_timing",sessionReplay:"session_replay",sessionTrace:"session_trace",spa:"spa"},i={[r.pageViewEvent]:1,[r.pageViewTiming]:2,[r.metrics]:3,[r.jserrors]:4,[r.ajax]:5,[r.sessionTrace]:6,[r.pageAction]:7,[r.spa]:8,[r.sessionReplay]:9}}},r={};function i(e){var t=r[e];if(void 0!==t)return t.exports;var o=r[e]={exports:{}};return n[e](o,o.exports,i),o.exports}i.m=n,i.d=(e,t)=>{for(var n in t)i.o(t,n)&&!i.o(e,n)&&Object.defineProperty(e,n,{enumerable:!0,get:t[n]})},i.f={},i.e=e=>Promise.all(Object.keys(i.f).reduce(((t,n)=>(i.f[n](e,t),t)),[])),i.u=e=>(({78:"page_action-aggregate",147:"metrics-aggregate",242:"session-manager",317:"jserrors-aggregate",348:"page_view_timing-aggregate",412:"lazy-feature-loader",439:"async-api",538:"recorder",590:"session_replay-aggregate",675:"compressor",733:"session_trace-aggregate",786:"page_view_event-aggregate",873:"spa-aggregate",898:"ajax-aggregate"}[e]||e)+"."+{78:"ac76d497″,147:"3dc53903″,148:"1a20d5fe",242:"2a64278a",317:"49e41428″,348:"bd6de33a",412:"2f55ce66″,439:"30bd804e",538:"1b18459f",590:"cf0efb30″,675:"ae9f91a8″,733:"83105561″,786:"06482edd",860:"03a8b7a5″,873:"e6b09d52″,898:"998ef92b"}[e]+"-1.236.0.min.js"),i.o=(e,t)=>Object.prototype.hasOwnProperty.call(e,t),e={},t="NRBA:",i.l=(n,r,o,a)=>{if(e[n])e[n].push(r);else{var s,c;if(void 0!==o)for(var d=document.getElementsByTagName("script"),u=0;u{s.onerror=s.onload=null,clearTimeout(g);var i=e[n];if(delete e[n],s.parentNode&&s.parentNode.removeChild(s),i&&i.forEach((e=>e(r))),t)return t(r)},g=setTimeout(f.bind(null,void 0,{type:"timeout",target:s}),12e4);s.onerror=f.bind(null,s.onerror),s.onload=f.bind(null,s.onload),c&&document.head.appendChild(s)}},i.r=e=>{"undefined"!=typeof Symbol&&Symbol.toStringTag&&Object.defineProperty(e,Symbol.toStringTag,{value:"Module"}),Object.defineProperty(e,"__esModule",{value:!0})},i.j=6,i.p="https://js-agent.newrelic.com/",(()=>{var e={6:0,352:0};i.f.j=(t,n)=>{var r=i.o(e,t)?e[t]:void 0;if(0!==r)if(r)n.push(r[2]);else{var o=new Promise(((n,i)=>r=e[t]=[n,i]));n.push(r[2]=o);var a=i.p+i.u(t),s=new Error;i.l(a,(n=>{if(i.o(e,t)&&(0!==(r=e[t])&&(e[t]=void 0),r)){var o=n&&("load"===n.type?"missing":n.type),a=n&&n.target&&n.target.src;s.message="Loading chunk "+t+" failed.n("+o+": "+a+")",s.name="ChunkLoadError",s.type=o,s.request=a,r[1](s)}}),"chunk-"+t,t)}};var t=(t,n)=>{var r,o,[a,s,c]=n,d=0;if(a.some((t=>0!==e[t]))){for(r in s)i.o(s,r)&&(i.m[r]=s[r]);if(c)c(i)}for(t&&t(n);d{i.r(o);var e=i(3325),t=i(5763);const n=Object.values(e.D);function r(e){const r={};return n.forEach((n=>{r[n]=function(e,n){return!1!==(0,t.Mt)(n,"".concat(e,".enabled"))}(n,e)})),r}var a=i(9144);var s=i(5546),c=i(385),d=i(8e3),u=i(5938),l=i(3960),f=i(50);class g extends u.W{constructor(e,t,n){let r=!(arguments.length>3&&void 0!==arguments[3])||arguments[3];super(e,t,n),this.auto=r,this.abortHandler,this.featAggregate,this.onAggregateImported,r&&(0,d.R)(e,n)}importAggregator(){let e=arguments.length>0&&void 0!==arguments[0]?arguments[0]:{};if(this.featAggregate||!this.auto)return;const n=c.il&&!0===(0,t.Mt)(this.agentIdentifier,"privacy.cookies_enabled");let r;this.onAggregateImported=new Promise((e=>{r=e}));const o=async()=>{let t;try{if(n){const{setupAgentSession:e}=await Promise.all([i.e(860),i.e(242)]).then(i.bind(i,3228));t=e(this.agentIdentifier)}}catch(e){(0,f.Z)("A problem occurred when starting up session manager. This page will not start or extend any session.",e)}try{if(!this.shouldImportAgg(this.featureName,t))return void(0,d.L)(this.agentIdentifier,this.featureName);const{lazyFeatureLoader:n}=await i.e(412).then(i.bind(i,8582)),{Aggregate:o}=await n(this.featureName,"aggregate");this.featAggregate=new o(this.agentIdentifier,this.aggregator,e),r(!0)}catch(e){(0,f.Z)("Downloading and initializing ".concat(this.featureName," failed…"),e),this.abortHandler?.(),r(!1)}};c.il?(0,l.b)((()=>o()),!0):o()}shouldImportAgg(n,r){return n!==e.D.sessionReplay||!1!==(0,t.Mt)(this.agentIdentifier,"session_trace.enabled")&&(!!r?.isNew||!!r?.state.sessionReplay)}}var p=i(7633),h=i(7894);class v extends g{static featureName=p.t9;constructor(n,r){let i=!(arguments.length>2&&void 0!==arguments[2])||arguments[2];if(super(n,r,p.t9,i),("undefined"==typeof PerformanceNavigationTiming||c.Tt)&&"undefined"!=typeof PerformanceTiming){const r=(0,t.OP)(n);r[p.Dz]=Math.max(Date.now()-r.offset,0),(0,l.K)((()=>r[p.qw]=Math.max((0,h.z)()-r[p.Dz],0))),(0,l.b)((()=>{const t=(0,h.z)();r[p.OJ]=Math.max(t-r[p.Dz],0),(0,s.p)("timing",["load",t],void 0,e.D.pageViewTiming,this.ee)}))}this.importAggregator()}}var m=i(1117),b=i(1284);class y extends m.w{constructor(e){super(e),this.aggregatedData={}}store(e,t,n,r,i){var o=this.getBucket(e,t,n,i);return o.metrics=function(e,t){t||(t={count:0});return t.count+=1,(0,b.D)(e,(function(e,n){t[e]=w(n,t[e])})),t}(r,o.metrics),o}merge(e,t,n,r,i){var o=this.getBucket(e,t,r,i);if(o.metrics){var a=o.metrics;a.count+=n.count,(0,b.D)(n,(function(e,t){if("count"!==e){var r=a[e],i=n[e];i&&!i.c?a[e]=w(i.t,r):a[e]=function(e,t){if(!t)return e;t.c||(t=A(t.t));return t.min=Math.min(e.min,t.min),t.max=Math.max(e.max,t.max),t.t+=e.t,t.sos+=e.sos,t.c+=e.c,t}(i,a[e])}}))}else o.metrics=n}storeMetric(e,t,n,r){var i=this.getBucket(e,t,n);return i.stats=w(r,i.stats),i}getBucket(e,t,n,r){this.aggregatedData[e]||(this.aggregatedData[e]={});var i=this.aggregatedData[e][t];return i||(i=this.aggregatedData[e][t]={params:n||{}},r&&(i.custom=r)),i}get(e,t){return t?this.aggregatedData[e]&&this.aggregatedData[e][t]:this.aggregatedData[e]}take(e){for(var t={},n="",r=!1,i=0;it.max&&(t.max=e),e2&&void 0!==arguments[2])||arguments[2];super(e,n,I.t,r),c.il&&((0,t.OP)(e).initHidden=Boolean("hidden"===document.visibilityState),(0,k.N)((()=>(0,s.p)("docHidden",[(0,h.z)()],void 0,I.t,this.ee)),!0),(0,T.bP)("pagehide",(()=>(0,s.p)("winPagehide",[(0,h.z)()],void 0,I.t,this.ee))),this.importAggregator())}}var P=i(3081);class S extends g{static featureName=P.t9;constructor(e,t){let n=!(arguments.length>2&&void 0!==arguments[2])||arguments[2];super(e,t,P.t9,n),this.importAggregator()}}new class{constructor(e){let t=arguments.length>1&&void 0!==arguments[1]?arguments[1]:(0,j.ky)(16);c._A?(this.agentIdentifier=t,this.sharedAggregator=new y({agentIdentifier:this.agentIdentifier}),this.features={},this.desiredFeatures=new Set(e.features||[]),this.desiredFeatures.add(v),Object.assign(this,(0,a.j)(this.agentIdentifier,e,e.loaderType||"agent")),this.start()):(0,f.Z)("Failed to initial the agent. Could not determine the runtime environment.")}get config(){return{info:(0,t.C5)(this.agentIdentifier),init:(0,t.P_)(this.agentIdentifier),loader_config:(0,t.DL)(this.agentIdentifier),runtime:(0,t.OP)(this.agentIdentifier)}}start(){const t="features";try{const n=r(this.agentIdentifier),i=[…this.desiredFeatures];i.sort(((t,n)=>e.p[t.featureName]-e.p[n.featureName])),i.forEach((t=>{if(n[t.featureName]||t.featureName===e.D.pageViewEvent){const r=function(t){switch(t){case e.D.ajax:return[e.D.jserrors];case e.D.sessionTrace:return[e.D.ajax,e.D.pageViewEvent];case e.D.sessionReplay:return[e.D.sessionTrace];case e.D.pageViewTiming:return[e.D.pageViewEvent];default:return[]}}(t.featureName);r.every((e=>n[e]))||(0,f.Z)("".concat(t.featureName," is enabled but one or more dependent features has been disabled (").concat((0,E.P)(r),"). This may cause unintended consequences or missing data…")),this.features[t.featureName]=new t(this.agentIdentifier,this.sharedAggregator)}})),(0,_.Qy)(this.agentIdentifier,this.features,t)}catch(e){(0,f.Z)("Failed to initialize all enabled instrument classes (agent aborted) -",e);for(const e in this.features)this.features[e].abortHandler?.();const n=(0,_.fP)();return delete n.initializedAgents[this.agentIdentifier]?.api,delete n.initializedAgents[this.agentIdentifier]?.[t],delete this.sharedAggregator,n.ee?.abort(),delete n.ee?.get(this.agentIdentifier),!1}}}({features:[v,N,S],loaderType:"lite"})})(),window.NRBA=o})();]]> Side-by-Side Audio Systems | Can-Am® Off-Road US Official Store
The store will not work correctly in the case when cookies are disabled.
JavaScript seems to be disabled in your browser. For the best experience on our site, be sure to turn on Javascript in your browser.
We've combined ease of installation, versatility, and quality to make our audio systems work best for your side by side vehicle. Our automotive grade SXS audio systems are both powerful and reliable, making them an ideal add-on accessory to make your SSV even better. Available in various shapes and sizes, we offer side-by-side audio systems solutions that meet every budget. Check out our Linq audio cargo box.
Is there any way I can listen or talk on my SXS?
You might find it hard to communicate with other passengers while driving your SSV. With environmental noises, engine sounds, and exhaust noise, communication can sometimes be a challenge. You'll be happy to know that our communications solutions are up to the task of giving you clarity, consistency, and power to your side by side audio system. Whether it's to communicate with your fellow riders, listening to your favorite songs or making a phone call, our side by side audio systems and communication accessories are sure to provide you with everything you need for an ideal riding experience.
<![CDATA[window.isGdprCookieEnabled=true;require(['Amasty_GdprFrontendUi/js/modal-show'],function(modalConfigInit){modalConfigInit({"isDeclineEnabled":0,"barLocation":0,"policyText":"We use cookies to improve our services, make personal offers, and enhance your experience. If you do not accept optional cookies below, your experience may be affected. If you want to know more, please, read the Cookie Policy We use cookies to improve our services, make personal offers, and enhance your experience. If you do not accept optional cookies below, your experience may be affected. If you want to know more, please, read the Cookie Policy","firstShowProcess":"0","cssConfig":{"backgroundColor":null,"policyTextColor":null,"textColor":null,"titleColor":null,"linksColor":null,"acceptBtnColor":null,"acceptBtnColorHover":null,"acceptBtnTextColor":null,"acceptBtnTextColorHover":null,"acceptBtnOrder":null,"allowBtnTextColor":null,"allowBtnTextColorHover":null,"allowBtnColor":null,"allowBtnColorHover":null,"allowBtnOrder":null,"declineBtnTextColorHover":null,"declineBtnColorHover":null,"declineBtnTextColor":null,"declineBtnColor":null,"declineBtnOrder":null},"isPopup":false,"isModal":false,"className":"amgdprjs-bar-template","buttons":[{"label":"Ok","dataJs":"accept","class":"-allow -save","action":"allowCookies"},{"label":"Custom Settings","dataJs":"settings","class":"-settings"}],"template":"