Softball Socks for Girls and Women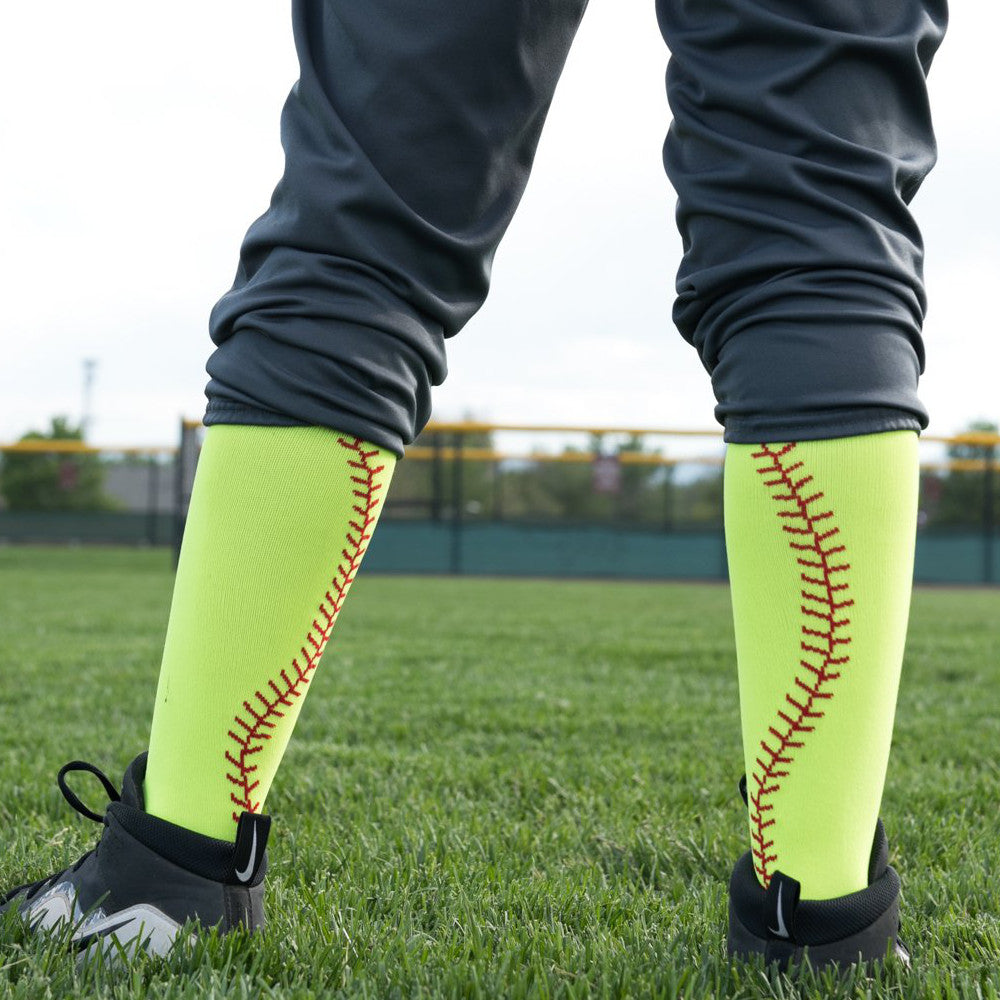 Whether they're up to bat or standing in the outfield, your favorite player will look sharp and operate at peak performance in a pair of quality softball socks. At MadSportsStuff, our socks are made with love and precision right here in the USA. Plus, there are so many creative designs that your superstar can always find a pair of youth softball socks that suit their style.
Softball socks fit over the calf, so they offer protection for sliding into home plate or across the infield or outfield to catch a fly ball. We offer the latest designs in crazy softball socks and basic team socks to match your uniforms. They're comfortable, flexible, and made in a wide range of sizes. Moisture wicking keeps sweat from weighing players down, compression support wards off fatigue, and a double-welt top stops socks from rolling down while a player is running the bases. Our socks also feature odor control technology and can help keep blisters at bay.
If you're a team mom or softball coach trying to inspire team spirit with crazy softball socks, getting everyone the same softball socks builds unity. Let players show off their style during practice or team warmups! Youth players can often sport league-approved designs with their official uniforms during a game, too. From flames and stars to animal themes and watermelon print, your players have dozens of ways to stay stylish on the field.
Some of our most popular youth socks for girls are our pink girls softball socks, and Dugout striped softball socks, which are funky and bright without sacrificing quality construction. We also offer custom softball socks, so you can add a personalized team logo or special striping to your customized order. No matter your team name, colors or theme, we can hook you up with softball socks that fit like a glove and look incredible. Start browsing for a new set of socks today, and your softball MVPs will be standing out on the diamond in no time.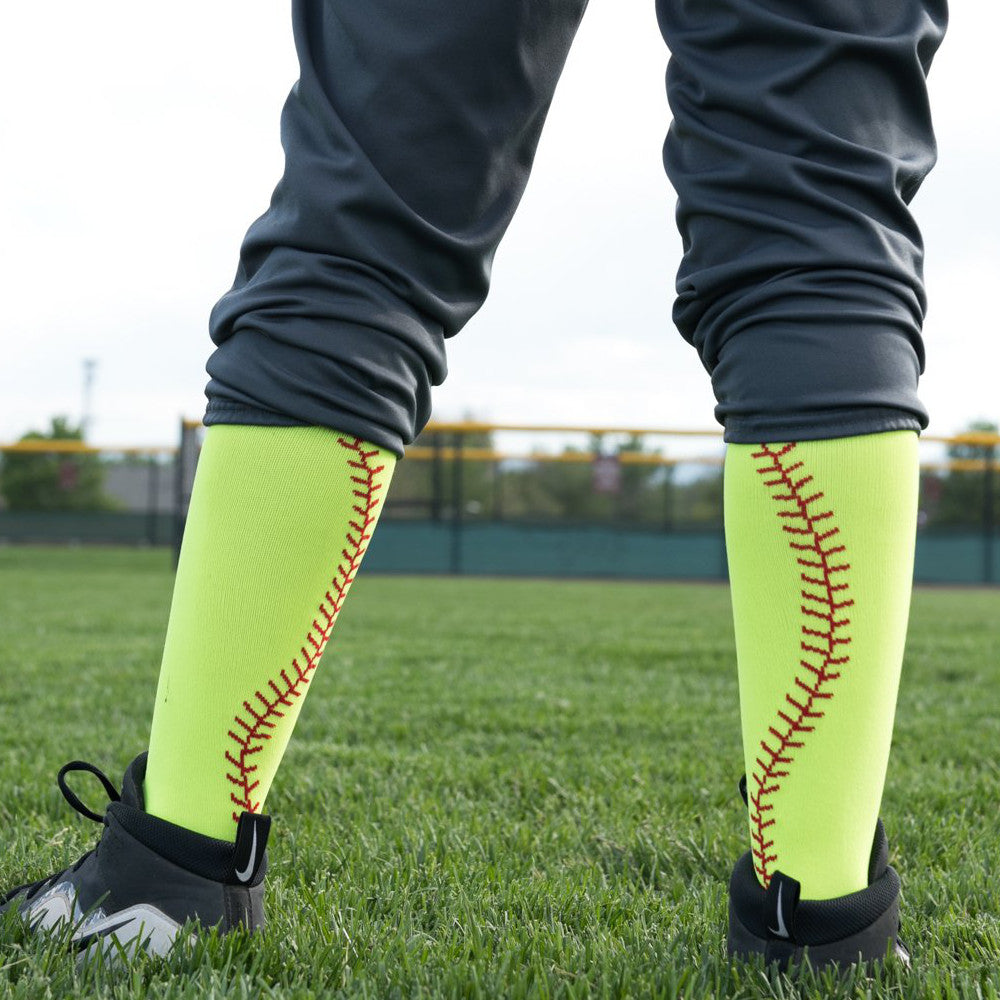 Softball Socks for Girls and Women
If you have any question please CONTACT  Us
Email us at:  info@discountsportsinc.com
Call US : (832) 722-8074
Don't Forget to Visit our Shop